Aug 19, 2021
Exciting developments are underway!

Mark McFaul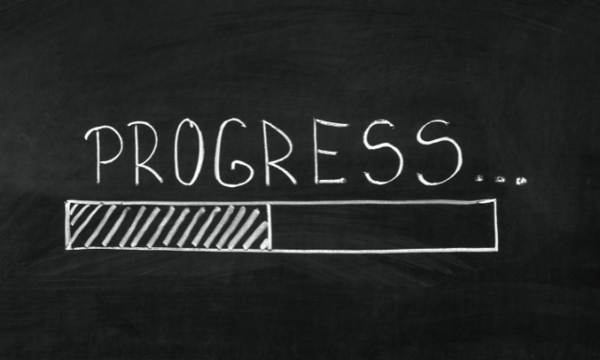 For those of you that are already part of our community of energy savers or have been following equiwatt, you will be aware that our app helps households get rewarded for collectively switching off household appliances at the same time.
According to data from the Climate Change Committee, UK homes contribute to 29% of all CO2 emissions (a 7% increase from 2019), demonstrating how saving energy at home is a crucial part of helping to mitigate against climate change as well as helping with the transition to Net-Zero and a better balanced digitised energy system.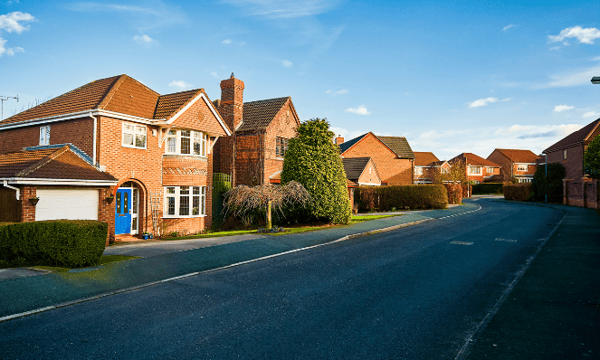 Up until now, our community of energy savers have been able to earn rewards for participating in our peak time energy saving events (equivents) in two different ways. You can either use Smart Control to connect a qualifying appliance and participate automatically via compatible energy monitoring Smart Plug or take part using Manual Control to log your participation and switch off appliances at the power socket.
However, we are continuously looking at ways to make equiwatt more accessible to all and expand the options for households to save more peak-time energy, reduce their carbon footprint and reward themselves for doing so.
That is why we are excited to let you know about a couple of trials that we have in the works, that will not only help provide a better experience for our current community members but also bring equiwatt to a whole new community!
Powercapsule Manual Control Trial - bringing points to all!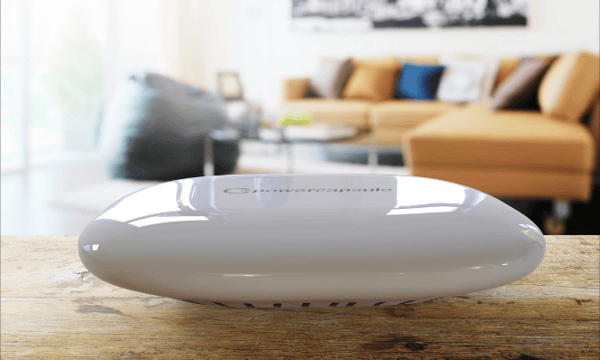 Enabling our community of Manual Control users to earn points instantly for participating in equivents manually (e.g. physically turning off appliances at the plug socket) is an exciting step forward for everyone in the equiwatt community.
At the moment, Manual Control participants do not earn points for participation in equivents as accurate measurement of appliance energy consumption is not possible (whereas it is with energy monitoring smart plugs). Without being able to calculate the actual energy and CO2 saved, we are not able to accurately award points.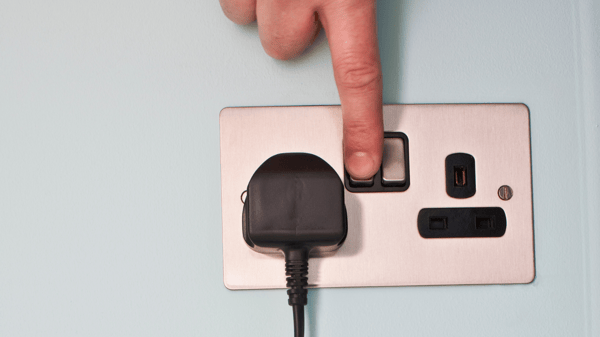 However, the equiwatt Powercapsule trial changes that! A smart energy hub manufactured by equiwatt, the Powercapsule enables us to measure household electricity consumption via a current sensor connected to an electricity meter so that we can calculate the actual energy savings of the participant's household and award the relevant points!
Not only will the Powercapsule enable participants in the trial to earn points from participating in equivents, but it will also help remove the need for connecting appliances to a Smart Plug and help users learn more about their overall energy consumption and power usage so that they can use their household energy more efficiently! Not bad hey?!
Powercapsules are currently in trial in some invited households across the community and we will share updates on progress via our Newsletter and Blog in the near future.
Rewarding our EV community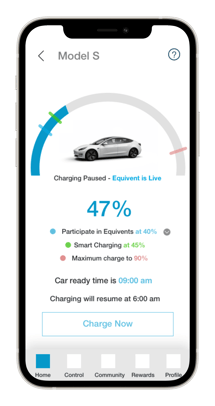 *Mockup of the app for illustration purposes only. The actual app product may differ during development.
The free equiwatt app has been helping UK households to manage the energy usage of high powered appliances such as fridges, freezers, heaters and washers more intelligently for over 2 years now. However, we are now extending our service to include electric cars - one of the largest single energy consumption items at the household level - and are working with electric vehicle (EV) users to trial our brand new EV Smart Charging app!
Smart charging means you will have a personalised experience to manage when and how you charge your EV to suit your lifestyle. Whether that is automatically enabling charge time to fit with agile energy tariffs and reduce your energy bill, or managing the battery charge level at home according to upcoming journey needs, the app will integrate with a wide range of the latest electric cars in the UK today.
Not only that, but our new EV smart charging experience will sit alongside the energy saving features that our current app already provides for other household appliances. That means EV users will also benefit from participation in equivents by automatically pausing charging during peak hours to earn points according to the amount of energy saved. Those points can then be used alongside those earned from other appliances to redeem against even better rewards in our gift store.
This will be the first time that one app experience combines personalised and cost-effective EV charge management with rewards for energy savings and CO2 reduction across all household appliances.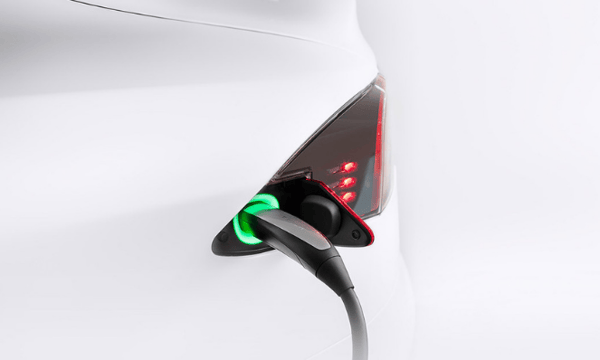 We can't wait to see where the trials take us in the coming months and as ever we are very grateful to the community members taking part. Your help is invaluable in building an experience that everyone will love and find rewarding in their efforts to have a positive impact on the world!
Of course, if you think you can help in other ways to improve our app and what we are doing as a community, then please let us know. And if you are an equiwatt fan then don't forget to give your friends, family and networks a nudge through our in-app referral scheme!
Download the FREE equiwatt app today!