Aug 10, 2023
Clearer forecasts & some exciting new updates...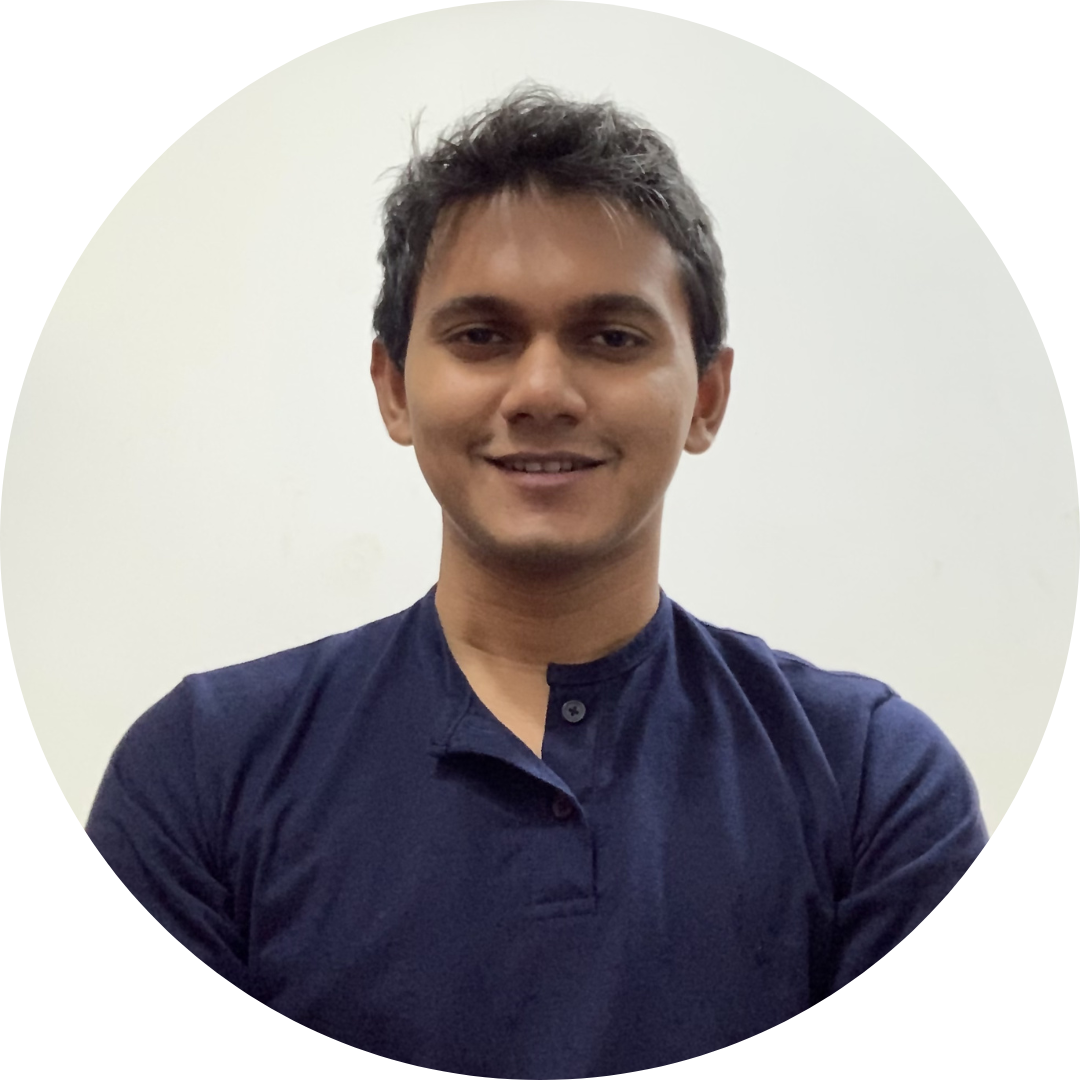 Mahen Ratnayake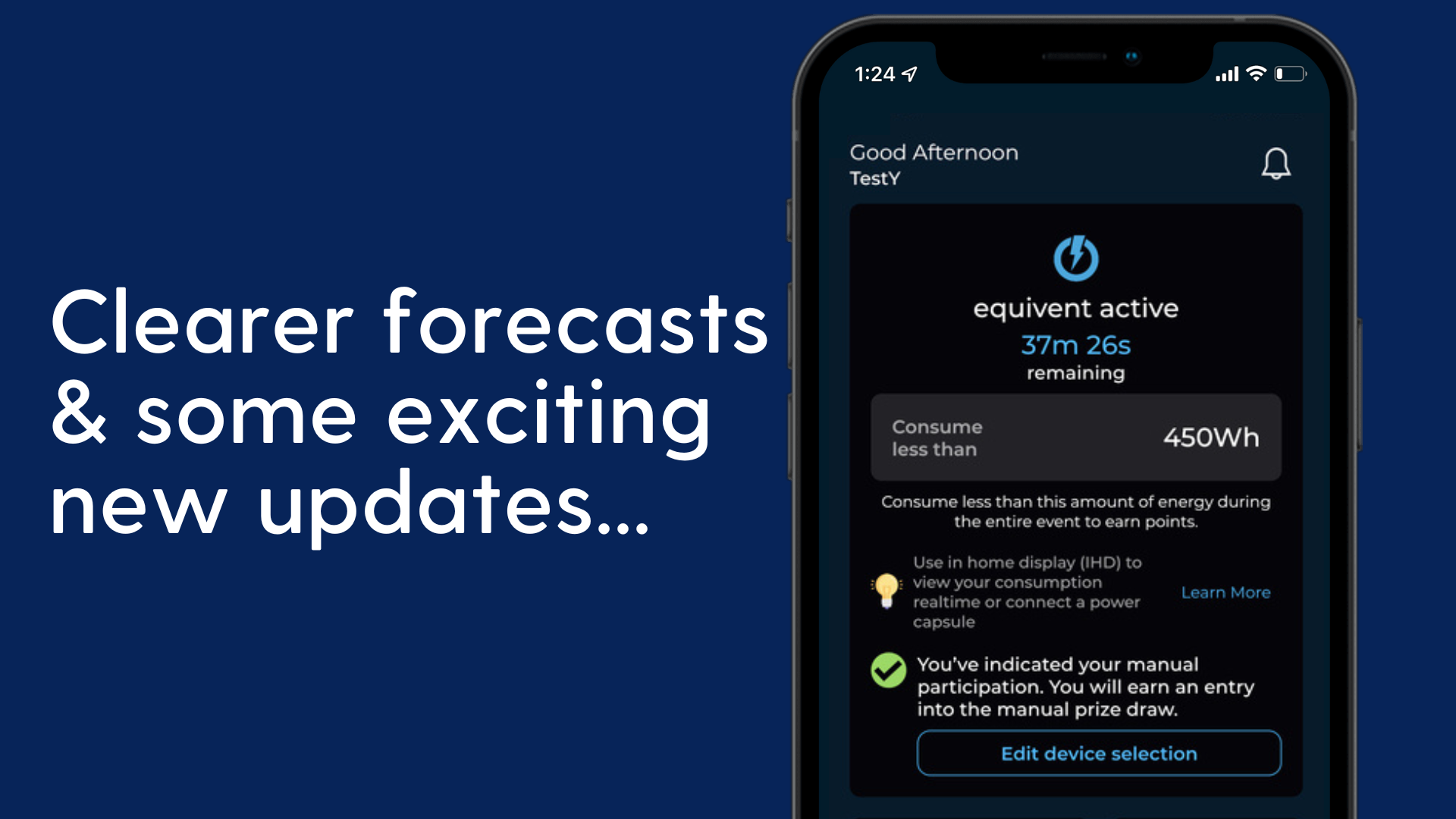 After listening to the feedback from our community, we are pleased to announce some exciting new updates to the equiwatt app!
Read on to learn more.
An easier way to get connected
Some of you have fed back that you have not always found it clear where to go in order to connect your smart meter or where to add other integrations such as Kasa smart plugs or electric vehicles to the app.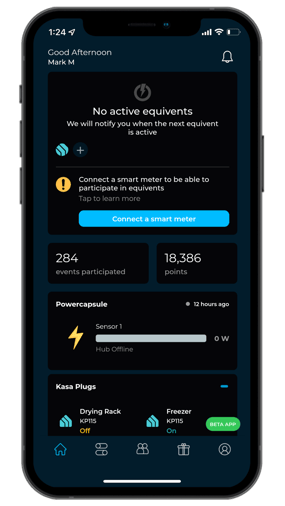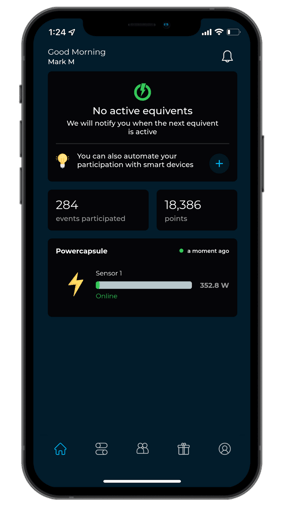 To make things easier, we have added a new widget to the home screen of the app to help find where to go to connect your smart meter for the first time much easier. We have also made the process of connecting your smart meter a little bit easier too!
As well as being able to use your smart meter's In-Home Display (IHD) or a bank card to verify your address, we have now added the option to upload your address verification documents directly via the app instead of having to email them to us!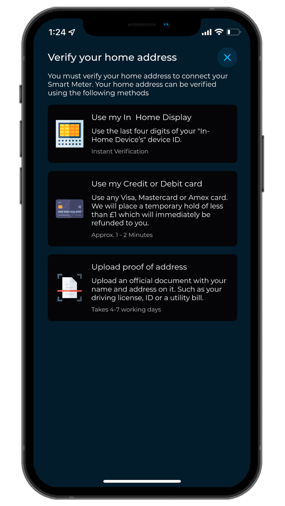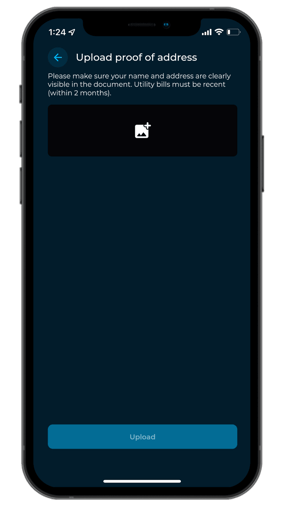 Once you have connected your smart meter, you will also be able to see another new widget with a lightbulb that says: "You can also automate your participation with smart devices". By selecting this widget, you will be able to connect other compatible smart devices straight from the home screen!
So whether you want to automate participation in equivents via Kasa smart plugs, smart charge your electric vehicle or set up any of the other integrations, you can now do so directly from the home screen!
Never miss an equivent ever again!🔔
As well as getting your devices connected, a few of you have also fed back to us that you are not always sure when the next equivent is going to happen.
Sometimes you may have missed the initial notification or even opted out accidentally on the pop-up in the app before you had the chance to see exactly when the equivent is going to take place!
Well, whether you have accidentally opted out of an equivent or changed your mind about taking part, we have some good news!
We have updated the home screen with a new widget to make it really clear when the next equivent will be taking place as well as added a new section to indicate your current participation status!
This means that once we have announced an equivent, you will be able to easily see when the next event is going to take place by opening the home screen of the app. You will also be able to see if you are opted in or not.
This new feature will enable you to opt into an event if you opted out by accident or simply changed your mind by simply selecting the blue button that says 'Tap to view opt-in details'.
So no more frantic emails to us to try and get opted into an equivent, you can simply opt-in via the app!
*PLEASE NOTE:
The time and date of the next equivent will only be displayed for events where we are able to provide you with advanced notice.

You will only be able to opt into an equivent up to 15 minutes before the equivent begins.

The new feature also does not currently enable you to opt out of events if you have previously opted in.
Clearer forecasts and equivent stats 📉
As well as improving the visibility of equivent times and your participation status, our latest update also makes your forecast for each equivent much more prominent on the home screen of the app.
We have also added your forecast to the equivent summary screen so you can see how your actual usage during the event compares to your forecasted usage.
This means that if you don't manage to beat your forecast and earn points, you will be able to see how much more energy you need to shift in future.
Similarly, if you have managed to beat your forecast to earn points you will be able to see how your actual usage compares to your forecast so you can work out how to earn even more points next time!
As well as making it clearer when your points are still pending after an equivent, our latest update will also now inform you when we have not been able to receive a reading from your smart meter for an event.
So, rather than just showing as pending, the app will now say 'No reading' if we have not been able to retrieve your smart meter's energy data for 2 weeks.
New Kasa API is now available for all 🔌
After a successful trial with our beta users, we are also pleased to announce that the new Kasa API is now live and available for everyone to use in the app!

The new Kasa API enables us to improve your experience whilst keeping your Kasa account and smart plugs more secure. But don't worry it won't affect your smart plug's participation in equivents, we will still switch them off at the start of an equivent and switch them back on once the event has ended.
Not only does the new API enable you to switch on Two-Factor Authentication (2FA) for your Kasa account, to add an extra layer of security to your smart devices, but it also enables you to see the command history for each plug too.

This means you can see exactly when your plugs have been switched on or off by us. The new API also means that any changes made by Kasa will be automatically supported by us without any disruptions to the connection between equiwatt and your plugs!

In the near future, we will also be adding the option to set up customisable alerts so that you can be notified if your devices are switched on or off after a certain period of time. This will help you avoid any of your smart plugs and the appliances connected to them from being left on or off when you don't want them to be.

We hope you're as excited about these changes as we are, and we can't wait to bring further updates to the app in the coming months!
If you have any questions or suggestions on further improvements or features for the app, please feel free to let us know!
---
Not yet an equiwatt user? Download our free app today to start getting rewarded for using less energy and doing your bit for the planet.