Jul 04, 2023
Unlocking Energy Flexibility: Project LEO's Oxfordshire Trials review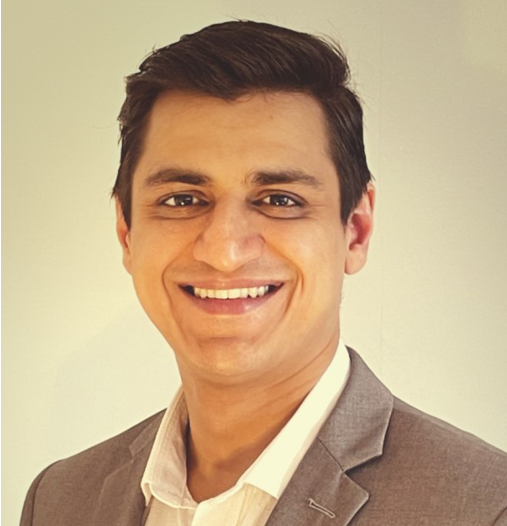 Sudhanshu Jindal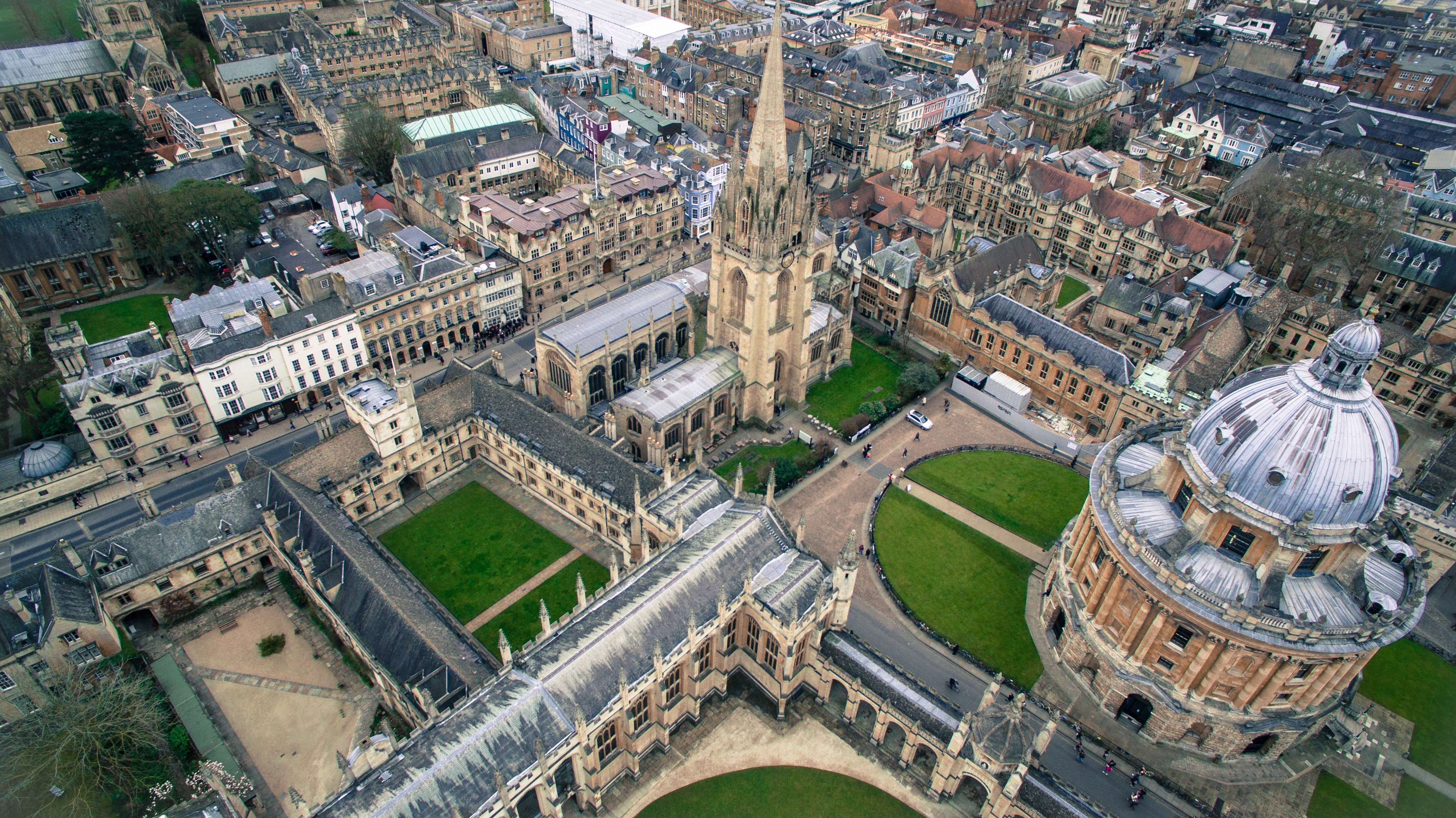 Over the past few months, you may have heard us talk about Project LEO or mention several exciting trials in Oxfordshire that we have been involved in. But what exactly were we up to and why does it matter?
In this blog post, we will explain a little bit about what Project LEO is and share some of the insights gained from our participation in Project LEO's residential Demand Side Response (rDSR) trials in the Oxfordshire area.
What's Project LEO?
Project LEO was a groundbreaking initiative that aimed to accelerate the transition to a local, smart, and flexible renewable energy system. Operating in the Oxfordshire region, it focused on fostering innovation, collaboration, and the integration of low-carbon technologies and solutions. This collaborative project involved nine prominent organisations, including the Oxfordshire County Council, the University of Oxford, and Scottish and Southern Electricity Networks (SSEN).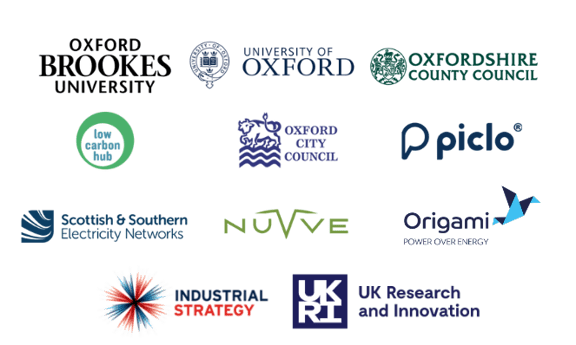 Partially funded by the UK Government's Industrial Strategy Challenge Fund (ISCF), Project LEO partnered with us to demonstrate how residential participation in local energy systems can unlock opportunities in the transition to a smarter, more flexible electricity system.
equiwatt's involvement in Project LEO
In November 2022, we were invited by Project LEO to deliver a research project funded by Innovate UK, demonstrating the concept of residential Demand Side Response (rDSR) in the Oxfordshire area. For those of you who may not be familiar with rDSR, it involves engaging residential households in adjusting their electricity consumption to support grid stability. It incentivises homeowners through rewards to shift or reduce their electricity usage during peak demand periods. For example, households might switch off certain devices such as electric ovens, fridges, freezers, washing machines, tumble dryers, electric heaters etc or shift their usage of them away from peak times to other times of the day. By participating in rDSR programs, residential consumers contribute to a more efficient and resilient electrical grid.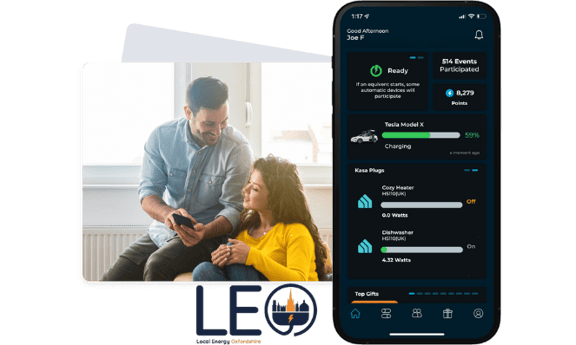 Our project aimed to showcase how aggregators like equiwatt can support participation in demand-side flexibility, regardless of the user's motivation. Additionally, we sought to advise Distribution System Operators (DSOs) on intelligent investment strategies, drive community engagement, and support the evolution of flexible markets.
Results & Insights
The report submitted by us to Project LEO revealed that our app had provided the convenience of automatic participation (via equiwatt's 'Set and Forget' functionality that allows equiwatt to remotely control devices) and active participation (where users manually turn off/down devices during the event) and gave access to those who could not otherwise participate in Demand Side Response (DSR) programs. Although DSR has existed in the commercial sector for some time, domestic households had not been able to benefit as on their own, their energy capacity was too small.
However, at equiwatt, we have revolutionised the landscape by empowering households to participate in flexibility markets through our free innovative app. What sets us apart is our emphasis on community-driven action. By uniting households, we unlock the true potential of their combined energy capacity.
Through our app users can optimise their energy consumption during peak demand periods and not only reduce their energy bills but also play a vital role in supporting a more sustainable environment. By encouraging app users to shift their use of electricity away from busy, 'peak' times, our users reduce the need for dirty gas and coal plants being used to meet demand increases and instead use it when it is generated by clean, renewable sources of energy such as wind and solar. Through our platform, we provide users with detailed insights and data on their energy consumption, enabling them to make informed decisions and achieve greater efficiency.
The report highlighted that one of the critical factors in the success of our rDSR model had been user participation and engagement. We have been able to engage users by offering rewards, making participation more accessible, and providing a seamless user experience. For example, our users can redeem points earned for shifting their energy usage for e-gift vouchers for popular retailers such as John Lewis and Asda as well as planting trees with the World Land Trust and donating to charity.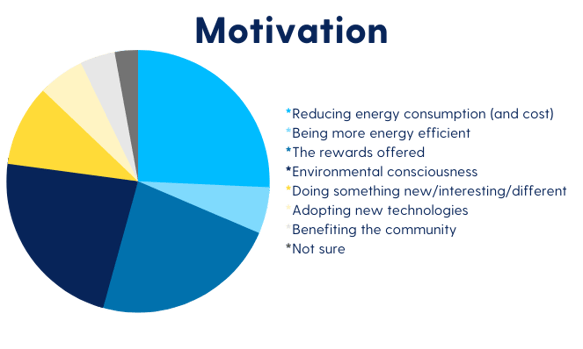 The user experience has exceeded our expectations, with 89% of respondents expressing their satisfaction with our service. Notably, an impressive 47% of users who were enticed by the rewards we offered reported a high level of satisfaction. In comparison, 25% of users primarily driven by the prospect of reducing their energy bills expressed their high satisfaction highlighting the ease and benefits for users engaging in flexibility services. Back at equiwatt HQ, we are all thrilled by this news and we feel our effective user engagement approach has been instrumental in motivating users to actively participate and embrace energy-saving practices.
In terms of demand-side response, our report highlighted the potential benefits of user participation. The mean average demand reduction in the trial area was approximately 45Wh/User which is equivalent to watching an LCD television for 45 mins, indicating that if users committed to participating in the event and reducing their consumption, the reductions would be even higher. This would allow for greater incentives to be passed down to users.
However, it is important to note that there are still users who consume more electricity during the times of events, even if they have opted in for it. This presents an opportunity for improvement in encouraging more consistent reductions among all participants. Nevertheless, a detailed analysis of participating users with connected smart meters and available half-hourly data from our UK portfolio revealed a mean average demand reduction of around 360Wh/User, which is equivalent to watching an LCD television for 4 hours, underscoring the significant potential of demand-side response.
Smart meters play a pivotal role in enabling rDSR by providing half-hourly data on energy consumption. These meters offer a more granular and accurate measurement of electricity usage, allowing for precise monitoring and control of energy demand. With this data, households can actively participate in flexible markets and optimise their energy consumption patterns.
Our report underscored the untapped flexibility potential that exists due to a significant proportion of properties lacking smart meters. Currently, there are approximately 29.5 million smart meters installed, covering around 52% of the UK population. However, it is important to note that only 50% of households with smart meters have access to SMETS 2 or advanced meters required for demand-side response (rDSR), revealing a gap in the system.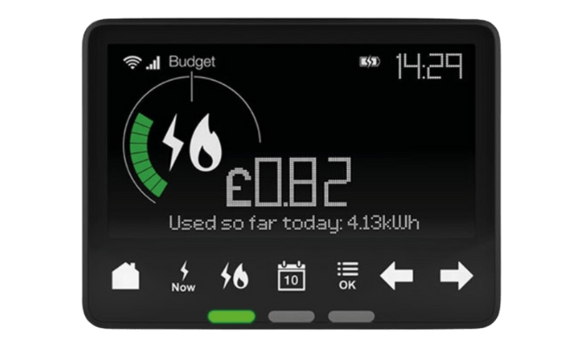 Despite these challenges, our findings demonstrate the potential that can be unlocked. equiwatt, even in the face of obstacles like joining the project in its last few months and engaging users during complicated periods such as over the winter and Christmas break, has showcased the significant role flexibility markets can play in supporting the transition to a smarter and more flexible electricity system. This highlights the importance of addressing the challenges and maximising the potential for demand response in the future.
Another aspect revealed by the report is the potential of smart appliances to contribute to demand shifting. By responding to price signals from smart tariffs, appliances such as washing machines, dishwashers, refrigerators, and freezers can adjust their electricity consumption, helping to shift demand away from peak periods. This has the potential to reduce peak demand by up to 1.4 GW which is roughly equivalent to the energy consumption of 140,000 households in the United Kingdom. Additionally, the transition to flexible electric vehicle (EV) charging is expected to further encourage consumer engagement in demand shifting, leveraging existing time-varying EV tariffs available in the market.
In conclusion, our involvement in Project LEO's residential Demand Side Response trials in the Oxfordshire area has provided valuable insights into the potential of local energy systems to support the transition to a smarter, more flexible electricity system. Our approach to user engagement, flexibility response, demand response, and flexible EV charging has been critical in achieving success. The significant potential of flexibility markets to support the transition to a smarter, more flexible electricity system has been highlighted, and equiwatt's innovative approach provides a roadmap for future development.
Want to be a part of our flexibility journey? Download our free app below to get started.
More form this Author...