Oct 29, 2021
Net Zero: We have the technology to act now...

Mark McFaul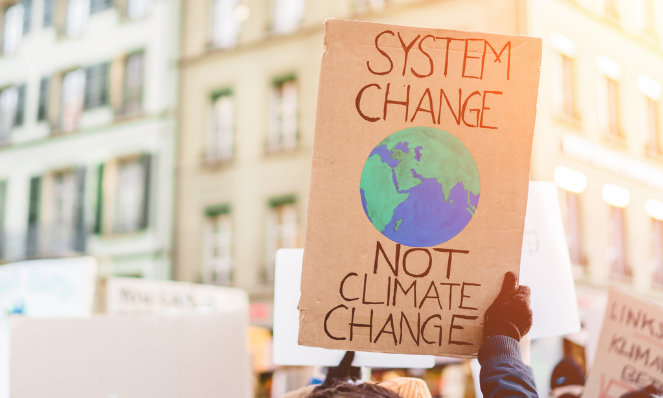 With COP26 taking place at the start of November and efforts to reduce carbon emissions and battle climate change very much on the agenda, it was unsurprising to see that the UK government chose to release their latest Net Zero strategy to the world on the 19th of October.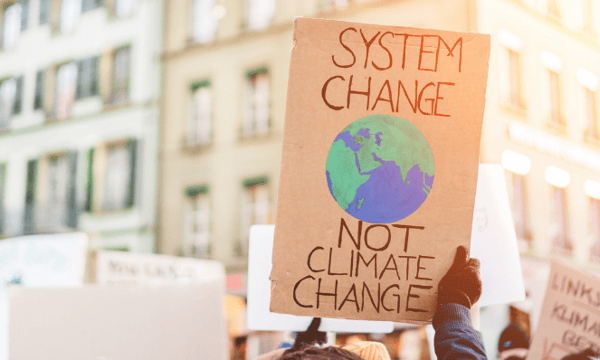 In the foreword of the strategy, Prime Minister Boris Johnson states:
"This strategy sets out how we will make historic transitions to remove carbon from our power, retire the internal combustion engine from our vehicles and start to phase out gas boilers from our homes. But it also shows how we will do this fairly by making carbon-free alternatives cheaper. We will make sure what you pay for green, clean electricity is competitive with carbon-laden gas, and with most of our electricity coming from the wind farms of the North Sea or state-of-the-art British nuclear reactors we will reduce our vulnerability to sudden price rises caused by fluctuating international fossil fuel markets."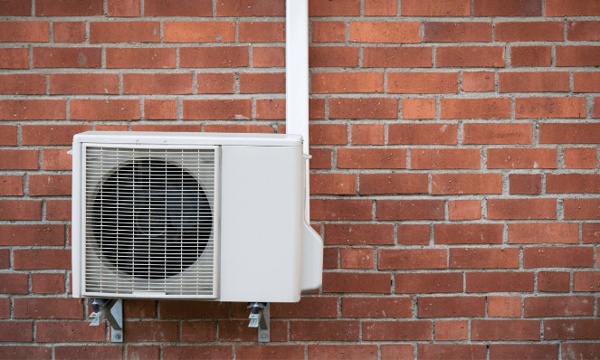 All of this sounds pretty good, but how does the strategy stack up in practice? Is the government focussing on the wrong piece of technology and tactics to help the UK reach net-zero as soon as possible? We believe that although very positive, the government's plan is missing out on utilising technology and methods that would enhance their efforts to reach net-zero by 2050; let us explain why!
First of all, what are these new policies that form the basis of the government's new Net Zero Strategy? Well, they can be summed up into a few key points:
1) An ambition that by 2035, no new gas boilers will be sold.
2) A new £450 million three-year Boiler Upgrade Scheme will see households offered grants of up to £5,000 for low-carbon heating systems so they cost the same as a gas boiler now.
3) A new £60 million Heat Pump Ready programme that will provide funding for pioneering heat pump technologies and will support the government's target of 600,000 installations a year by 2028.
4) Delivering cheaper electricity by rebalancing of policy costs from electricity bills to gas bills this decade.
5) Further funding for the Social Housing Decarbonisation Scheme and Home Upgrade Grants, investing £1.75 billion. Additional funding of £1.425 billion for Public Sector Decarbonisation, with the aim of reducing emissions from public sector buildings by 75% by 2037.
6) Launching a Hydrogen Village trial to inform a decision on the role of hydrogen in the heating system by 2026.
However, despite the list containing six key policies, front and centre of this latest strategy is the announcement that UK households would be offered grants of up to £5,000 to help them switch from their gas boilers to a heat pump or other low-carbon technology. This particular initiative aimed at fulfilling his claim of "...making carbon-free alternatives cheaper."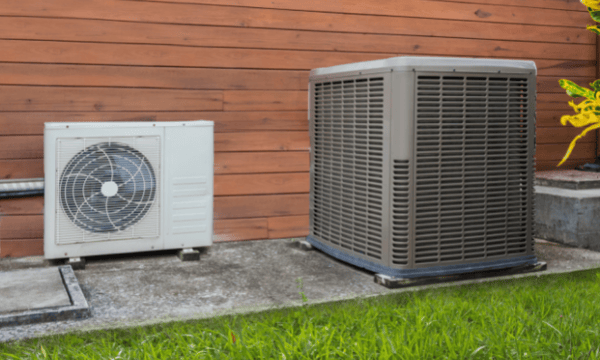 Now, don't get us wrong, all of these policies are a step in the right direction. Previous governments have talked about the need to act, but none have ever laid down a roadmap of how the UK was going to achieve it. Nevertheless, we believe that the government's strategy is missing the opportunity to go one step further and include low-cost and easily accessible smart technology for UK households as part of its efforts to reach net-zero. Technology that could be implemented quickly, cheaply and could work together brilliantly with other technologies such as heat pumps in the future.
So what are the issues with the government's proposal? Well, one that has been highlighted by many is the fact that the heat pump grant isn't sufficient to enable lower-income households to install one, with Mike Childs, head of science at Friends of the Earth explaining:
"These grants will only incentivise the best-off households."
Elsewhere, Patrick Hall, a senior research fellow at Conservative thinktank Bright Blue explained how the scheme simply wasn't going to be able to achieve the goals set out by the government when it comes to meeting net-zero:
"The government's stated aim is to install 600,000 heat pumps per year by 2028, so the maximum of only 90,000 pumps to be covered over the next three years falls far too short. The funding simply isn't sufficient."
As well as the cost of installation, there are also other factors to consider. For example, the size and age of your home. Many older homes don't have the high levels of insulation needed to fit a heat pump without bigger radiators being installed, or other work being done first. It is also unknown how much they cost to run in the long term in comparison to conventional gas boilers. However, some have suggested that those swapping out a gas boiler are unlikely to see any savings and could end up spending more each year.
As the BBC's Roger Harrabin puts it:
"Heat pumps are expensive and a hassle to fit. The Treasury has agreed to subsidise them at £5,000 a time but the total pot for installations is far too low to make a difference - just 30,000 boilers a year for three years, a trifling number that's not remotely high enough to kick-start an entire industry."
With all these factors, you might assume that we don't like heat pumps! However, that is not the case at all. Their inclusion in the government's net-zero strategy is a good thing and they will certainly have a positive role to play moving forward, with the technology being a brilliant way to reduce household carbon emissions through heating. This is especially important when you consider that the Energy Saving Trust states that the average household generated 2,745kg of carbon dioxide (CO2) from heating in 2017.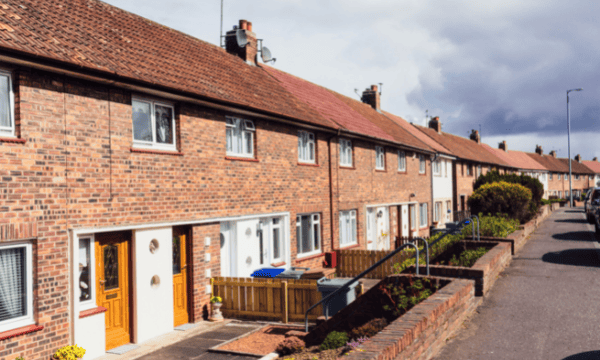 However, they are a piece of technology that is not easily accessible to all at the moment due to cost, something that is likely to take a few years to change. They also take time to be installed and start making a positive impact on a households carbon footprint. So although they can make a big difference, they are not something that can be put in place straight away at the scale needed right now without more funding.
Heat pumps also don't help to address one of the more pressing issues affecting UK households at present, the high cost of gas and the reduced capacity on the National grid caused by the damage to the National Grid's IFA1 interconnector with France. An issue that won't be resolved anytime soon, as the National Grid recently announced that the IFA1 interconnector won't be operating back to its full 2GW capacity until October 2023. It is also an issue that highlights the need to address when we use energy, as reduced capacity on the grid means that there is real potential for blackouts or more reliance on fossil fuel-generated energy if we all use energy at the same time.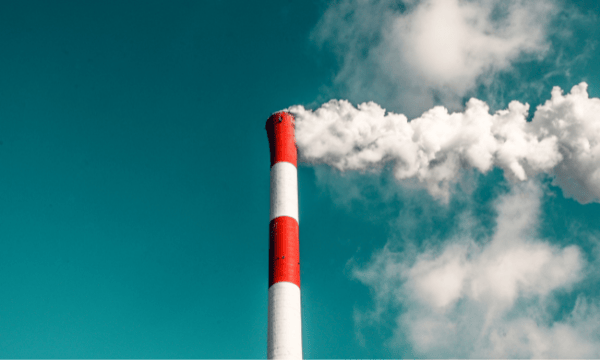 The cost of generating energy via gas increased to such a degree in the middle of September 2021 that at times it was cheaper to generate energy using the least efficient (and most dirty) coal units than the most efficient gas ones according to the data from EnAppSys. This led to coal contributing to 1.9% of the UK's energy mix, with 1.15Twh across the quarter, a 335% increase on Q3 2020. A situation that is not good when it comes to trying to reduce carbon emissions and is something that is expected to continue going into winter.
Instead, we believe that there is a more complete solution to help UK households to reduce their carbon emissions and the impact of there being reduced capacity on the grid to power our homes. We don't need expensive technology to achieve these goals and we don't need to wait years for it, it is accessible now! The answer? Rewarding UK households for changing their energy consumption habits and participating in residential Demand Side Response (rDSR). Something that smart technology or more specifically Smart Plugs can make easier and more rewarding for everyone involved!
By changing our energy consumption habits and shifting at least some of our usage outside of peak times, we can collectively help provide flexibility to the grid and help the transition to renewable energy sources. When we use our energy and not just how much we use is becoming increasingly important when it comes to being able to reduce our dependence on fossil fuels and reduce our carbon footprint at the same time. When you combine this shift in attitude with smart technology, it becomes clear how achievable some real progress can be made.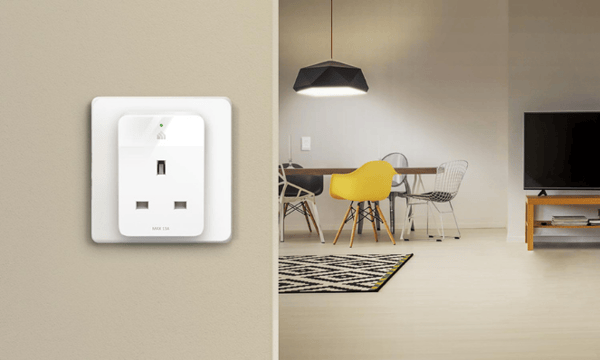 At a cost of around £15 per plug, smart plugs are WiFi enable IoT devices that can turn any 3-pin household appliance into a smart appliance, capable of automatically relieving pressure on the grid when it is under strain during peak times. When a community of users can sync their smart plug connected appliances to pause their energy usage, then they can help to reduce carbon emissions from backup generators being switched on to meet the extra demand! What's more, this solution can work together with heat pumps and other low-carbon technologies to have an even greater impact moving forward as more of them are integrated into the same platform!
In fact, by simply attaching household appliances to Smart Plugs and connecting them to the free equiwatt app, 1,000 households in our community of energy savers can save about 360 kWh of dirty energy and offset 250 tonnes of CO2 every year. It doesn't take a maths genius to work out the impact such a community could have if even just a fraction of the homes in the UK were regularly taking part in energy saving events and changing their consumption habits. The best part is that we will reward you for shifting your energy usage away from peak times. Meaning that not only can you feel good about making a positive impact, but you can treat yourself too!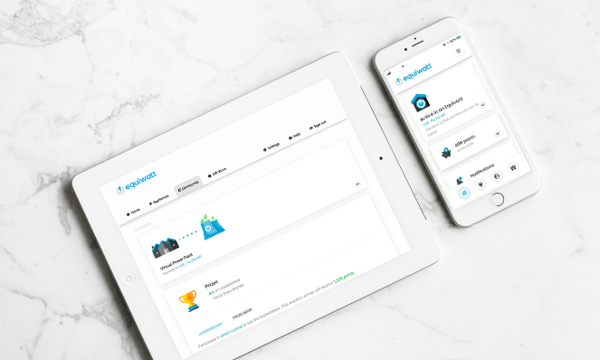 Want to start changing your consumption habits and earning rewards for saving energy when it matters most? Download our FREE app and join our community of energy savers to start making a difference today.