Sep 22, 2022
My equiwatt story - Meet Richard

Atzin Madrid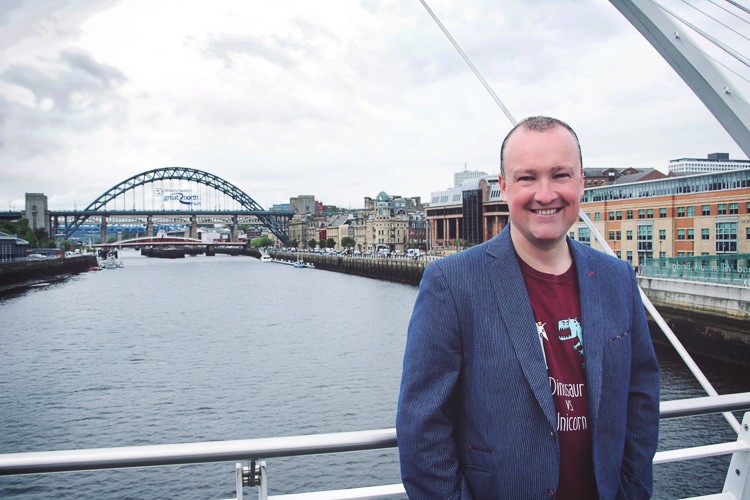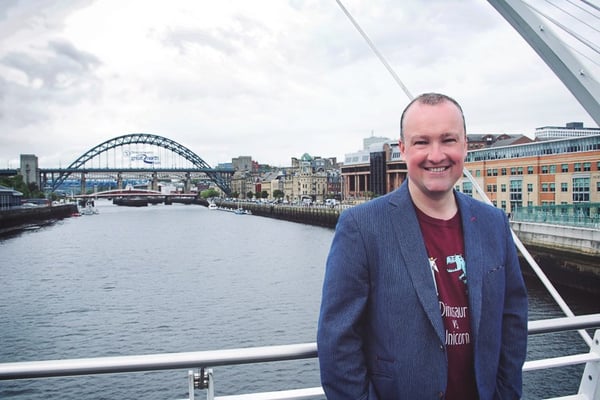 From the very beginning, we have been well aware that our community is an essential part of equiwatt. Without our amazing group of dedicated users, we simply wouldn't be where we are today!
So, we thought it was about time that we shared some of their stories and gave them a chance to introduce themselves! To kick things off, we caught up with one of our earliest community members to find out a bit more about him and why he joined the equiwatt community. Say hello to Richard!
1) Tell us a little bit about yourself and your home
I live in Killingworth, Newcastle-upon-Tyne in the North East of England, with my wife Claire, and my two teenage step-children. Our home is a well-insulated 3-bedroom semi-detached house built in the 1990s. I work as an author and speaker in the IT industry, and as a result, our home is packed to the gills with smart technology!
2) Why did you join the equiwatt community?
I first came across equiwatt at Newcastle Startup Week, and the idea behind reducing the pressure on the National Grid really interested me. We've been a part of the equiwatt community for a number of years, and love how equiwatt enables us to help the environment and be rewarded for doing so, too!
3) Tell us about your lifestyle
Claire and I are both passionate about energy saving and protecting the environment. We recycle extensively, and since we've lived in our home here we've added solar panels and a home battery, an Air-Source Heat Pump, and done lots of work on improving our energy efficiency.
We've also recently invested in a Wind Farm in Scotland that we hope will provide us with electricity when it comes online in late 2023!
4) Do you have any tips for other people looking to live more environmentally friendly and save energy at home?
We use Smart Plugs to make ourselves aware of "vampire loads" -- those electrical devices that suck energy even when they are not being used.
We've found that a £15 Kasa plug pays for itself in no time at all by alerting us to any devices that are using power unnecessarily.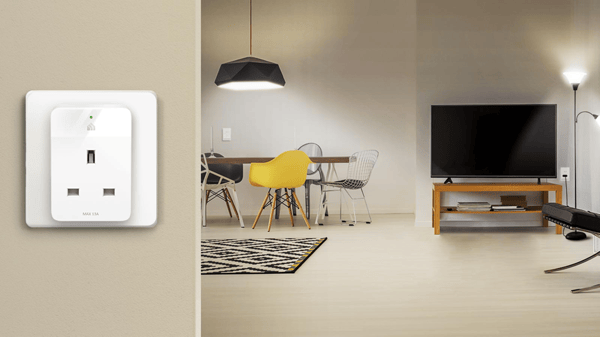 5) Do you have any top tips to help new equiwatt users make the most of the app?
I'd suggest any new equiwatt user starts small and builds. For instance, we started with a single smart plug on equiwatt, plugged into our Fridge/Freezer.
We quickly earned enough points from equivents to order a second smart plug which we used on our smaller Freezer.
Those points soon rack up!
6) If you were to recommend equiwatt to family, friends or colleagues, what would you tell them?
All of us need to do our part to reduce our reliance on fossil fuels.
equiwatt enables households to use easy-to-use smart technology to reduce their load on the National Grid, save money, and earn rewards while doing so!
***
Want to be considered for our next My equiwatt story? We would love to hear from you!
Not yet part of the equiwatt community? Download our free app to start earning rewards for helping the planet by saving energy and CO2 at home.