Jan 12, 2023
My equiwatt story - Meet Giles

Mark McFaul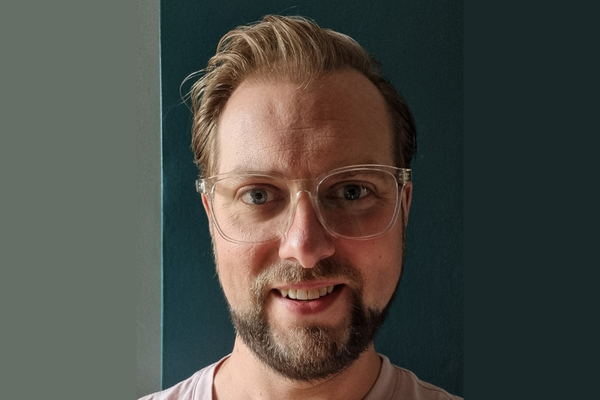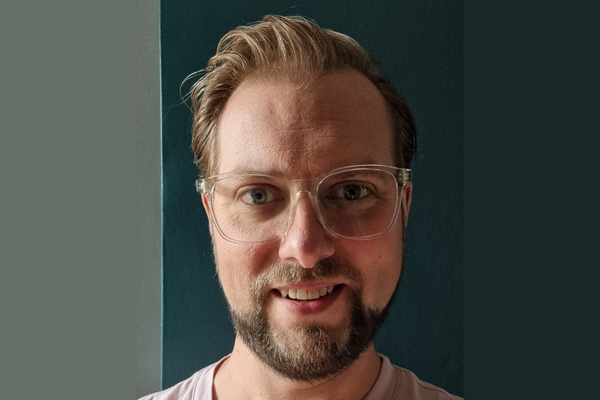 There are many good things about older houses, however, energy efficiency isn't generally one of them!
However, with the help of smart technology retrofitting an older property doesn't have to be expensive. In fact, this is something that one of our equiwatt community members can testify to - Say hello to Giles!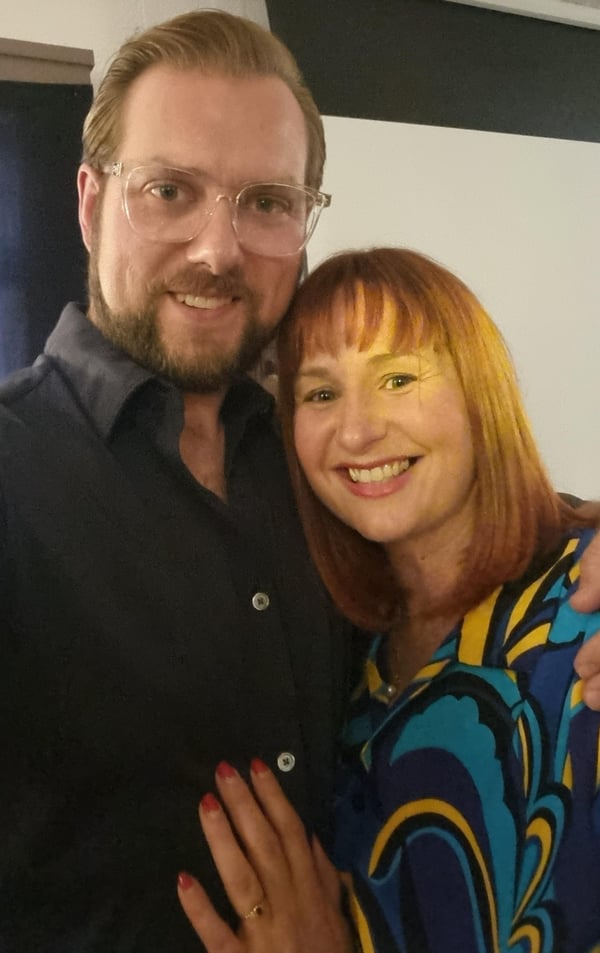 1) Tell us a little bit about yourself
We are a family living in the midlands with a 3-year-old son and a Patterdale terrier.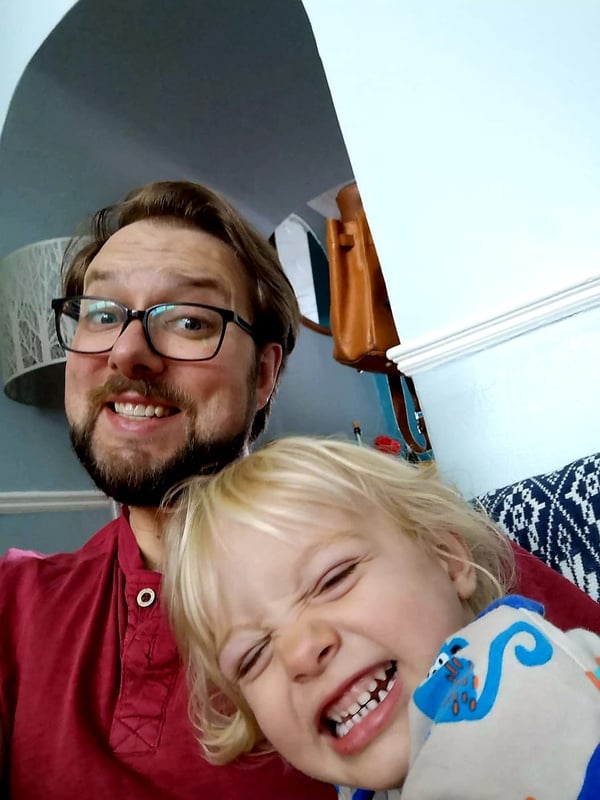 2) Why did you join the equiwatt community?
We live in a two bed 1910 end terrace and moved here from a new build flat about 4 years ago. When we moved the change in energy bills was a surprise. The flat was brilliantly energy efficient and our bills were pretty low. Moving into an older property has taken some adjusting and is a constant game of improving energy efficiency gradually as it can be expensive.
When we moved, we needed all new appliances (the problem with leaving a fitted kitchen!) and inherited a couple from the previous owners. I work in the environment sector and love a gadget, so this was the perfect opportunity to try some new tech. Without the funds to get all smart appliances, smart plugs and light bulbs were an affordable and easy way to retrofit the house making it smart. This combined with a smart meter showing us our energy usage set me on a journey to try and keep our energy usage (and bills) down as much as possible.
I fitted smart plugs to most lamps in the house more for convenience (no more scrabbling around the floor to switch them on) as well as connecting them to our smart speakers. With an active dog and young child, the convenience of voice-activated lights etc is a godsend when your hands are full.
The original plugs I bought were the basic versions but as I got newer ones they had the energy monitoring tech in and I found it interesting to look at the usage but it wasn't until equiwatt was advertised to me on social media and I checked it out that I appreciated the full benefit of knowing this usage.
It was around this time that we changed energy supplier with a big increase in monthly energy direct debit and so I was looking for more ways to reduce energy. equiwatt seemed the perfect way to combine reducing energy usage and lowering bills with the added bonus of being rewarded for your actions and reducing usage at peak times.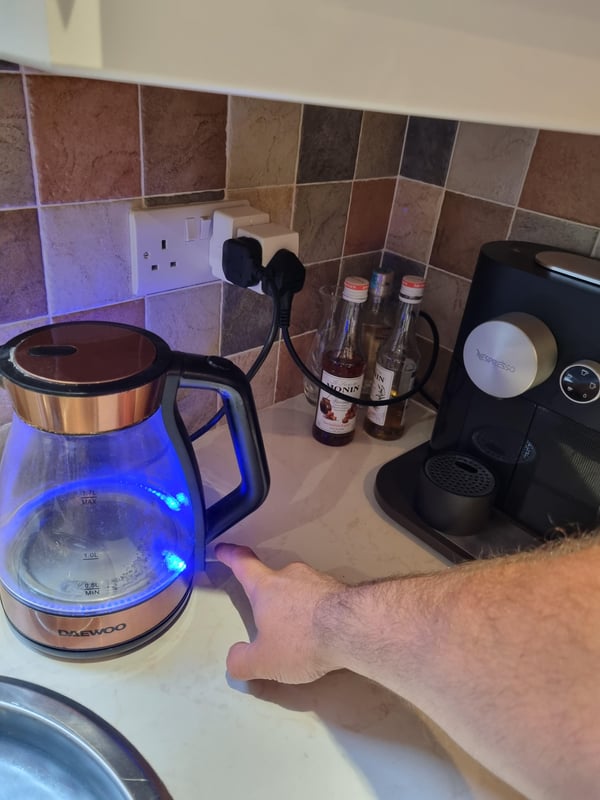 3) Do you have any tips for other people looking to save energy at home?
While I was a little sceptical at first (money back for saving energy?) I fitted the plugs we had to our fridge, freezer and kettle and in a couple of months had built up enough points to get a fourth plug. After partaking in a couple of equivents I soon realised that the fridge and freezer had no problem with being turned off for an hour at a time so have now set them up to turn off for periods overnight as well adding extra savings.
We've been doing this for several months now with no problems at all. And with the plug, we earned this has gone on to our office multiplug with screens and laptop chargers in so as well as partaking in equivents the plug is turned off when we are not working.
4) Do you have any top tips to help new equiwatt users make the most of the app?
One thing we found useful when first getting the plugs was to move them around from appliance to appliance for a day at a time to find the highest usage ones. This helped to identify where they would save the most as well as earn us the most.
Other things we do to save energy include using plugs to turn off appliances that don't need to be on if we are going away for the weekend. It's easy to control from your phone and while you may miss an equivent for that plug you're saving the standby cost.
We also turn our hot water temperature down in the summer as we don't need steaming hot baths then. We have a smart plug for our Christmas lights so that they are on when we are home and not flashing away to themselves (this makes it super easy to turn them off and hide the cables as well).
5) If you were to recommend equiwatt to family, friends or colleagues, what would you tell them?
We recommend equiwatt to all our friends and family especially those who already have smart plugs. It's a straightforward set-up on the app with super helpful customer service if needed and you get rewarded for doing nothing apart from acknowledging the appliances will be off for an hour. While energy prices are rocketing it's something we can do to help cut our bills as well as make a small contribution to help tackle the climate emergency. But small individual actions add up if we all do them. We all need to be accountable for our lifestyles and can't expect others to solve the problem for us.
***
Want to tell the rest of the equiwatt community about a project or group that you are involved with or share your equiwatt story? We would love to hear from you!
Not yet part of the equiwatt community? Download our free app to start earning rewards for helping the planet by saving energy and CO2 at home.