Please follow the instructions below to set up your TP-LINK Smart Plug and connect it to your appliance:
Create a Kasa account
Download the Kasa Smart app on your phone from App Store or Google Play.
If you have a Kasa account, log in with your email address and password. Alternatively, select 'Create Account'.
TIP: Make a note of your email and password as you will need them you connect your Kasa account to your equiwatt account later on.
Add your new Smart Plug to your Kasa account
After logging into your Kasa account, select the + icon in the right-hand corner of the screen.
Select 'Device' and then choose 'Smart Plugs'.
Select the type of Smart Plug you have (e.g. HS110 / KP115).
Connect your TP-Link Smart Plug to any power socket and follow the onscreen instructions in the Kasa app to set up your plug.
When prompted, tap on the WiFi network named TP_LINK_Smart_Plug_XXXX to connect to your Smart Plug.
Choose the WiFi network that you would like to add your Smart Plug to and enter your WiFi password (if required) and select 'Join'.
TIP: Depending on the speed and reach of your WiFi, it could take longer to connect your plug to your network. Try plugging your Smart Plug closer to your router if you are having difficulty connecting it.
If you see the following message on the next screen, select 'I'm Already Connected'.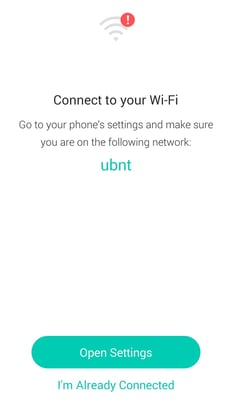 Name your new Smart Plug (e.g. Fridge, Electric Heater etc.) and choose an icon to help customise your Smart Plug in the Kasa app.
TIP: Give your appliance a name on the Kasa Smart app to easily identify the appliance connected to your TP-Link Smart Plug in the equiwatt app (This is the name that will display in the smart tab of the equiwatt app.)
Test your Smart Plug
Unplug your selected appliance from its current power socket and plug in your TP-Link Smart Plug to that socket.
Plug your appliance into the TP-Link Smart Plug and check that your appliance switches back on.
Tap on the circular on/off button that appears next to your Smart Plug in the Kasa app to check that the plug switches on and off when prompted.
Congratulations, you have connected your new Smart Plug! Next, you will need to connect your Kasa account to equiwatt to start earning rewards for participating in equivents with your new Smart Plug.
Click here to learn how to add your Smart Plug to equiwatt.
TIP: Maximise your equivent points earnings by connecting your Smart Plug to one of the biggest energy consumers in your home, like your fridge, freezer, electric heater or portable air conditioner.