After adding your MPAN number to the app you can add your MAC/GUID number when prompted. See below for guidance.
Where do I add the last 4 digits of my In-home Display (IHD) MAC/GUID number?
The first time you log into the app, you will be guided through setting up your smart meter.
If you need help locating that then please see the steps below:
1) Open the equiwatt app > Go to the 'Manage' tab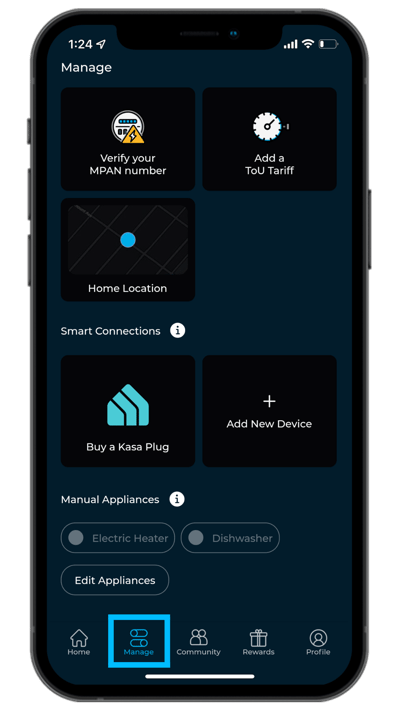 2) Select 'Verify your MPAN number'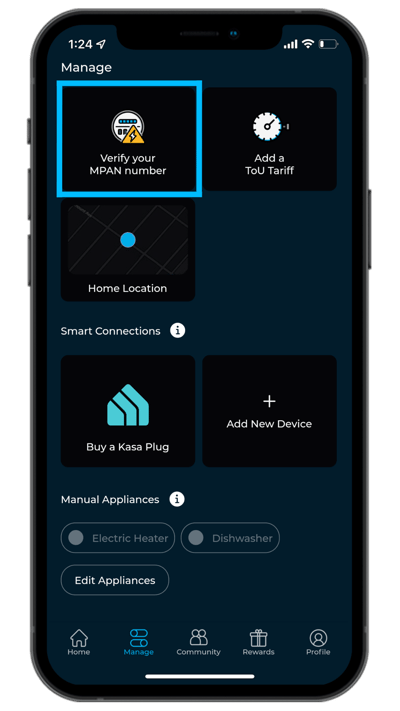 3) Select 'Connect a Smart Meter'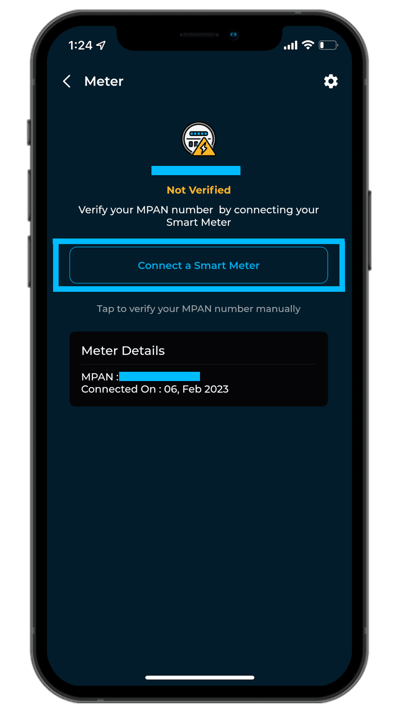 4) Select the blue 'Continue' button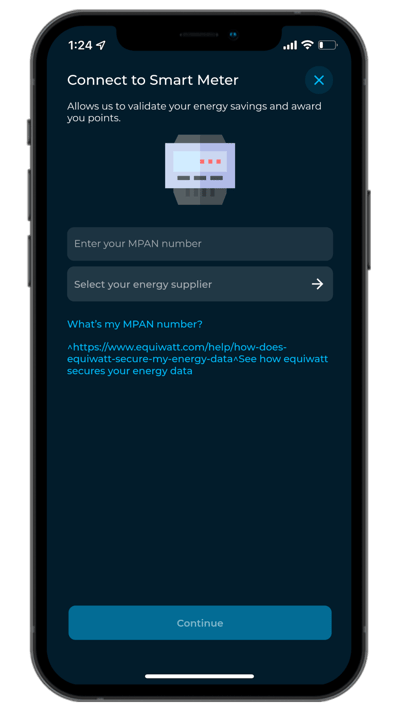 5) Select the blue button at the bottom of the screen & confirm your consent.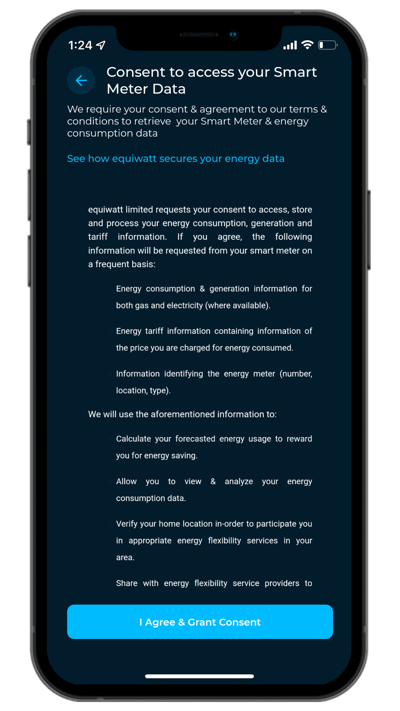 6) Enter your move-in date & select 'continue'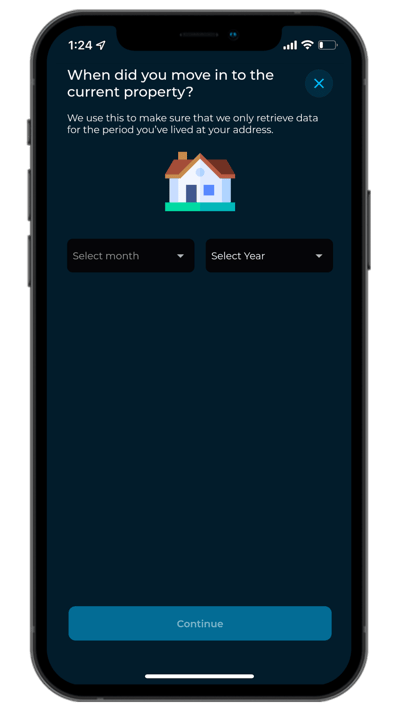 7) Select 'Use my In Home Display' on the verification method selection screen.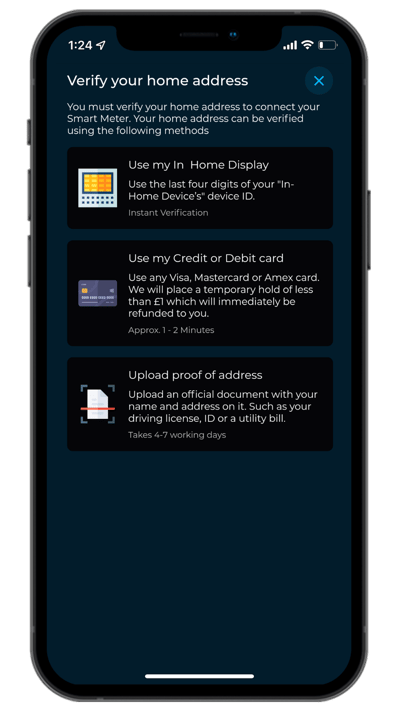 8) Locate your In-Home Display's (IHDs) MAC/GUID number ready for the next screen.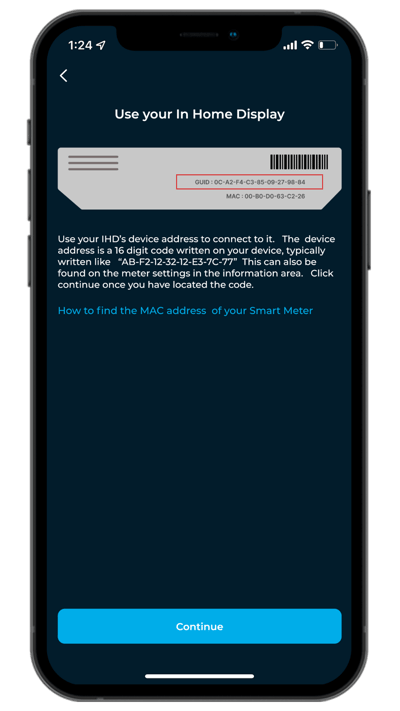 9) Enter the last 4 digits of your IHD's MAC / GUID code
PLEASE NOTE: Any 0s you see are the number zero and not the letter o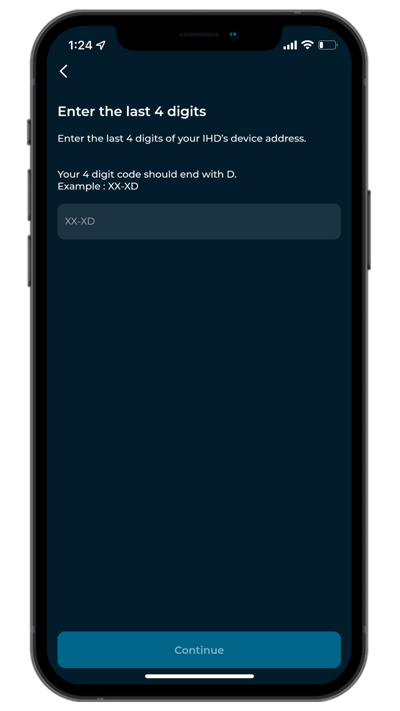 10) Once you have successfully entered your MAC/GUID number you are all set and ready to go!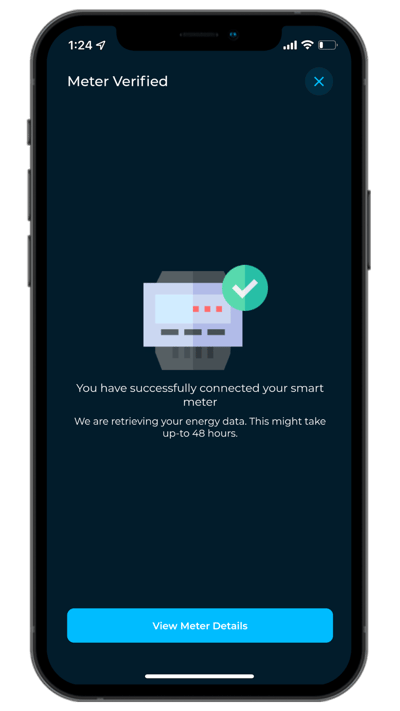 PLEASE NOTE: It can take up to 48 hours for the data from your smart meter to appear in the app. If it takes longer than this, please get in touch with us via the help centre or Community Forum.