If you do not have an IHD then there are 2 other options to verify your address and complete the smart meter setup process.
If you have a smart meter but do not have an IHD (such as the one pictured below), it is broken or you are simply unable to find it, there are 2 different ways for you to verify your address and MPAN. Read on to find out more.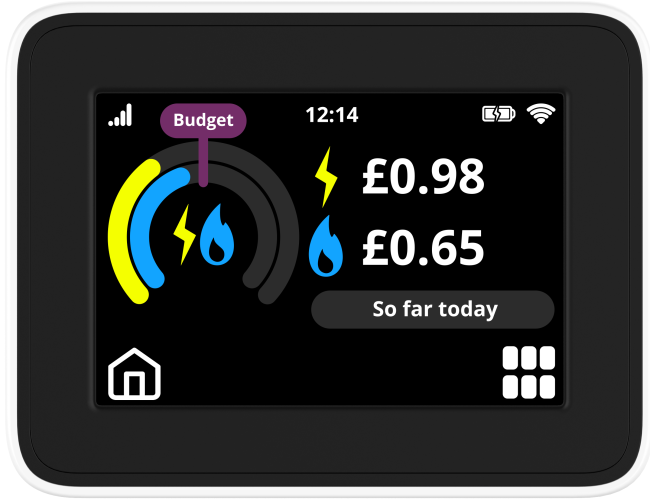 Option 1: Use a payment card
PLEASE NOTE: We use your card to confirm that the address registered with your card matches the address of your smart meter.
We will take a payment of 30p which will be immediately refunded once your address has been verified.
Your card details are not stored by us and the verification is done via Stripe.
If your bank card is not registered at the same address as your smart meter, or you would prefer not to use a bank card, please verify your address using Option 2.
Once you created your equiwatt account and logged into the app for the first time, you will be guided through the setup process.
After you have consented to give equiwatt access to your smart meter data you will be able to choose how you wish to verify your address.
To use the payment card method, select 'Use my Credit or Debit card'.
Read the terms for using a credit/debit card to verify your address and select continue once you are ready to proceed.
Enter your payment card details when prompted and then 'continue'.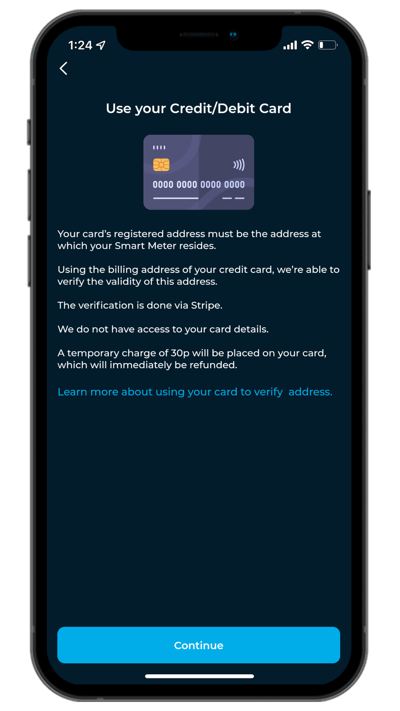 If the address verification is unsuccessful you can either try a different card or you can go back and continue to verify your address with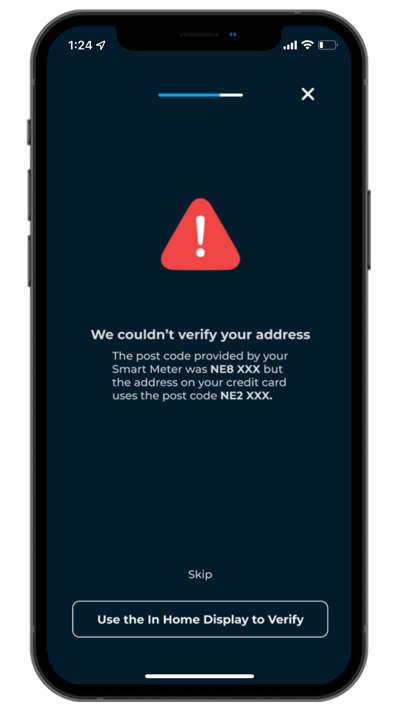 Option 2: Upload proof of address to us via the app
If you do not want to verify your address via the payment card method (Option 1) you can send us proof of address via the app by uploading a relevant document and we can then manually verify your address.
To do this simply upload a copy of your documentation to us in the app by selecting the 'Upload Documentation' option. N.B. You don't need to send us your complete bill or document but just the section that includes your name and address.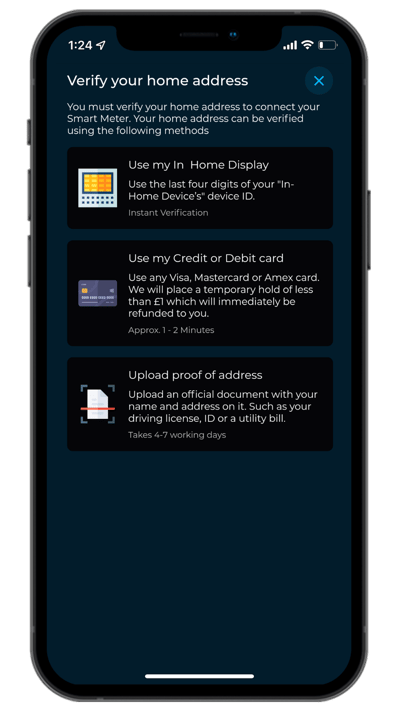 To upload your document, select the icon of the image with the plus (+) symbol and attach the image of your document and select 'Upload'.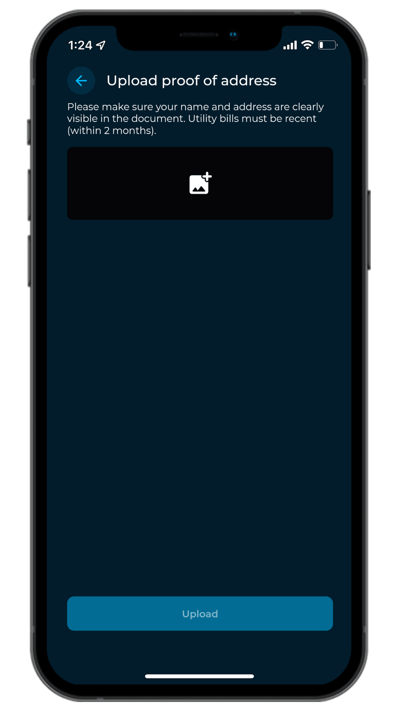 PLEASE NOTE: If you are not the electricity bill payer and your name does not appear on your energy bill then you will also need to provide us with further or alternative documentation that clearly shows that you are a resident of the address that your smart meter is registered to. Acceptable documents include:
Current UK driving licence.
Current signed passport.
Utility bill (gas, satellite television, landline phone bill) issued within the last 3 months.
Tenancy agreement for the current year.
Local authority council tax bill for the current council tax year.
Once we have received your verification documents, we will manually check them and verify them to complete the smart meter setup. Please allow up to 5 working days for your MPAN and address to be verified by our team.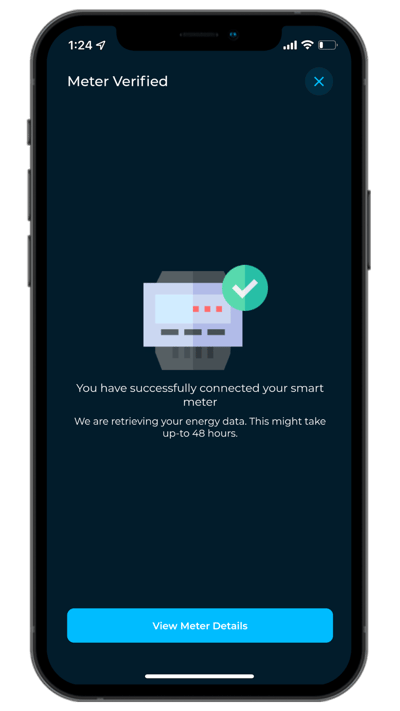 PLEASE NOTE: Manual MPAN and address verification does not guarantee you will be able to see your meter readings as you need half-hourly readings and a compatible smart meter for these to appear in the app.