We will link with your EV via manufacturer-supported software to securely connect with your car.
We will link with your EV so that we can communicate with it and set it up for automated charging.
PLEASE NOTE: You will need to disable other smart charging schedules from other apps in order for the equiwatt smart charging system to work properly.
You will be asked if you wish to connect your EV when setting up your car, and you will be redirected to a secure login portal for you to enter your login credentials (the ones you use for your connected car app).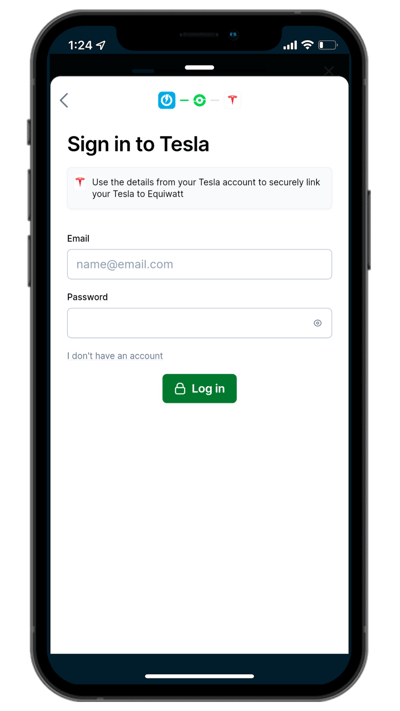 We will find your EV and ask for you to allow us access to your car.
equiwatt will always use manufacturer-supported software to securely connect to the user's car.
After setting your EV and smart charging schedule from one of the following choices, equiwatt will automatically smart charge your EV -
equivents - We will temporarily pause your charging for a small amount of time (generally 1 hr), when electricity is more carbon-intensive and expensive or when the grid is under significant pressure. We call these events equivents. Every time your EV participates in an equivent, you will earn points according to the amount of energy saved.
Tariff-Based charging - If you have a time-of-use tariff, you can add it in the app and we'll manage your EV charging for you according to your energy supplier's tariffs peak and off-peak hours. You will be awarded points for every day your EV charges according to this schedule.
TIP: You can opt-in for one or both schedules to maximise your savings and earnings.