To earn points from National Grid DFS events, you will need to beat your energy forecast.
When National Grid DFS equivents happen, you will need to beat your household-wide energy use forecast to earn double or even triple points depending on the reduction! Your forecast will be clearly visible on the home screen of the app during an equivent.
This is measured via your smart meter. Find out how this works.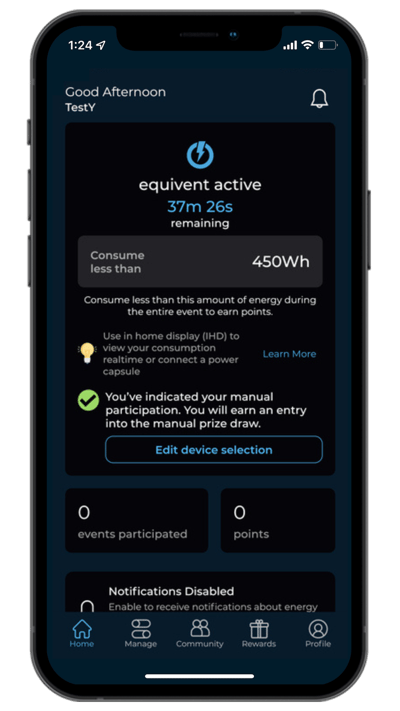 The more you beat your forecast the more points you will earn. You can then use the points you have earned to claim rewards from the in-app gift store.
Tip: Check your In-home Display unit to see how much energy you are using at home to help you work out how much electricity you need to save to beat your forecast.