Follow the steps below to add your address to your equiwatt account.
When you first log into your equiwatt account, you will be guided through the setup process, which includes adding your home address to the app.
If for any reason you did not add your address to the app during the setup process, you can do it by following the below instructions:
1) Open the 'Manage' tab of the app and select the 'Home Location' widget.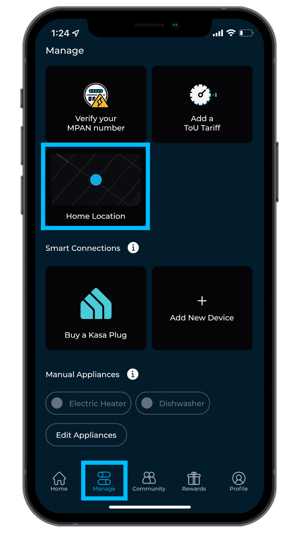 2) Follow the onscreen instructions to add your address to the app. You can either enable location services to set your current location as your home address or use the search bar to manually search for your home address.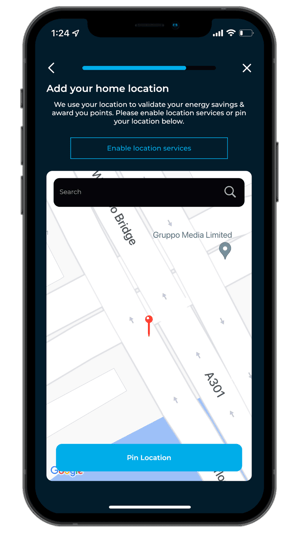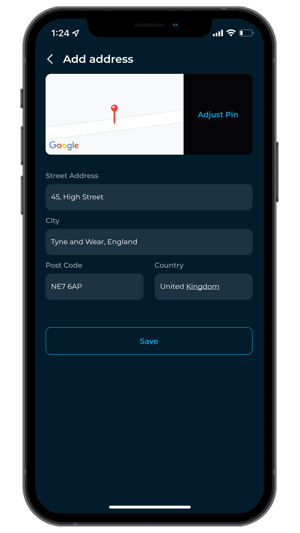 3) Once you have successfully found your home address you will be able to see it on the mini-map screen (see below). If you wish to add a different address for deliveries of future gift claims, this can also be done on this page.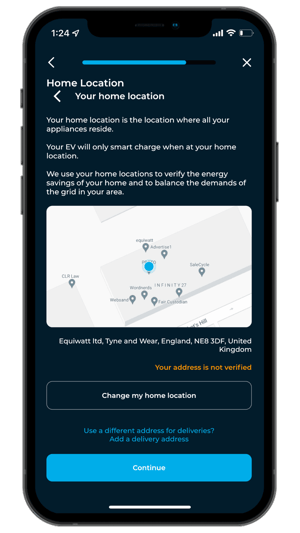 PLEASE NOTE: If you successfully add your smart meter to your equiwatt during the onboarding process, your home address will be automatically imported via your MPAN. If the address showing in the app is wrong then please send us a copy of a bill that shows your correct address and name to hello@equiwatt.com.