Please follow the below steps if you wish to delete your equiwatt account.
If you no longer wish to keep your equiwatt account, please follow the below steps to request account deletion.
PLEASE NOTE: Once you have requested account deletion, any pending gift redeems will be cancelled and any points remaining in your account will be deleted. If you wish to cancel your account deletion request, please contact us directly at hello@equiwatt.com
1) Open the equiwatt app and open the profile tab (Person icon) by selecting the icon in the bottom right-hand corner of the screen.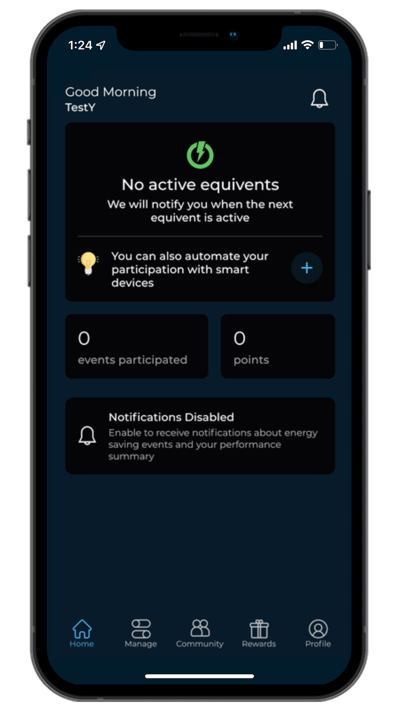 2) On the profile tab and select the settings icon (Cog icon)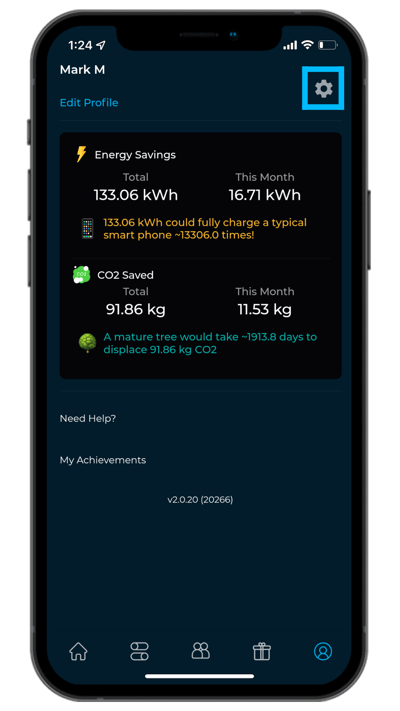 3) Once in the settings screen, select 'Delete Account' and follow the onscreen instructions.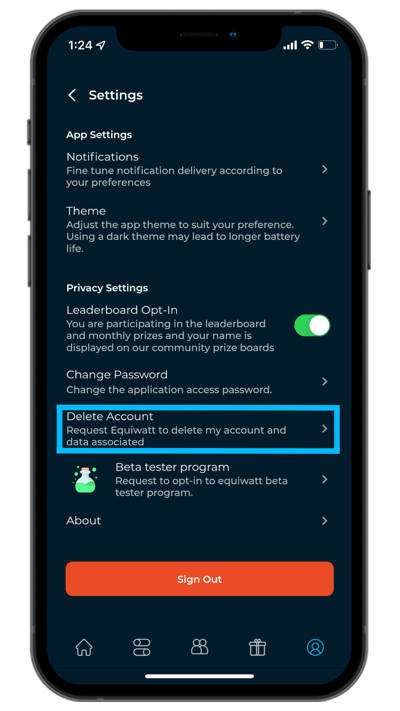 4) You will be logged out of the app and your account and all associated data will now be deleted from our system after 14 days.
PLEASE NOTE: If you wish to cancel your account deletion request, you will need to contact us before 14 days have passed otherwise we will be unable to recover your account once it has been deleted from our system