A Smart Plug links household appliances to your smart home network and allows you to manage your appliances and equiwatt activity from wherever you are via your smartphone.
Your household appliances can automatically participate in equivents if they are connected to TP-Link Smart Plugs (HS110 or KP115 models) that are linked to your equiwatt account. Connecting your appliances to TP-Link Smart Plugs enables equiwatt to remotely switch off/on your appliance at the start and end of equivents meaning that you can save peak time energy, reduce your carbon footprint and get rewarded for doing it without having to lift a finger!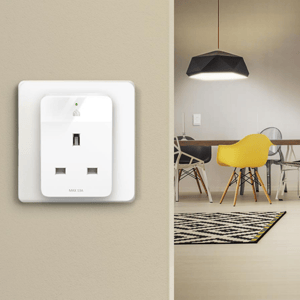 You can purchase a TP-Link KP115 Smart Plug from us here.