Points for smart plugs & EVs are automatically added to your account at the end of an equivent. Points for smart meter participation are added 24-48 hours after an equivent.
equivent points
Points you earn for participating in an equivent via a smart plug or electric vehicle will be added to your account automatically at the end of an equivent.
If you have participated in an equivent manually and have a compatible smart meter connected to your account and have beaten your forecast then your equivent points will be added 24-48 hours after the end of the equivent.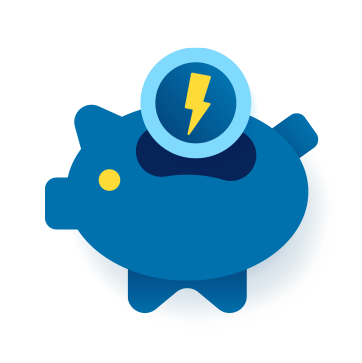 You can check how many points your connected devices have earned you by checking your account balance by selecting the points widget in the top right-hand corner of the 'Home' screen of the app.
It can sometimes take a short amount of time after the end of an equivent for points to update. If you believe that points are missing or inaccurate 24 hours after an equivent then please get in touch at hello@equiwatt.com.
Bonus points
Any bonus points earned by participating in Spot Prizes or other special campaigns will be added to your account once the equiwatt team has verified that you have met the qualifying criteria.
PLEASE NOTE: You must have a smart meter with half-hourly data connected to your equiwatt account to be able to earn points for taking part in an equivent.