equiwatt is a UK based climate technology company that helps households to earn rewards for reducing their peak time energy usage and carbon emissions via a FREE app.
The equiwatt app is a platform that uses smart technology to enable users to earn rewards and prizes for being part of a community-powered Virtual Power Plant that reduces the need for dirty and expensive energy to be used during peak times.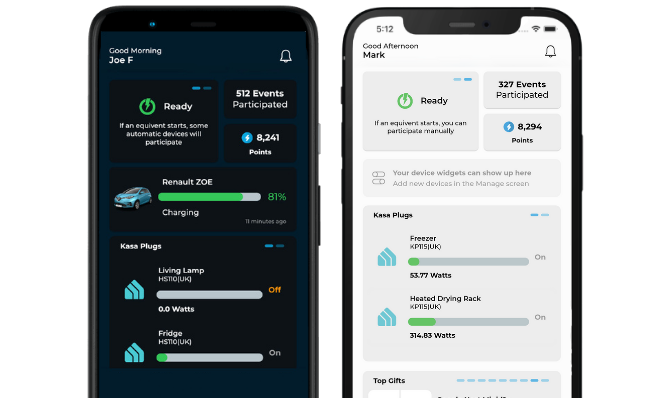 By remotely managing internet-enabled home appliances and electric vehicle (EV) charging and connecting to users smart meters, we can reduce household peak-time energy usage and help alleviate constraints on the grid, supporting greater integration of renewable energy and CO2 emissions reduction in a more cost-effective way.