At the moment equiwatt is compatible with a number of different smart devices via direct integrations, our open API and IFTTT.
There are a number of different smart devices that you can connect to the equiwatt app. Read on to find out more.
1) Kasa Smart Plugs
There are currently 2 Kasa smart plugs supported by equiwatt, the HS110 and KP115 energy-monitoring smart plugs.
You can connect your Kasa account directly to your equiwatt account to enable your connected devices to automatically participate in equivents.
Find out how to connect your appliances to equiwatt with a TP-Link Kasa Smart Plug here.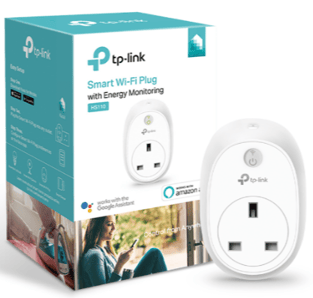 2) Electric Vehicles & Smart Chargers
As well as Kasa smart plugs, you can also connect your electric vehicle directly to the equiwatt app, to enable it to take part in equivents automatically.
You can find the full list of compatible electric vehicle brands and models here.
3) IFTTT integrations
Alongside our direct integrations with Kasa smart plugs and a range of electric vehicles, you can also automate the participation of a host of other smart devices using our IFTTT integration.
You can learn more about how that works here.
4) API Integrations
In addition to setting up your smart appliances to take part in equivents via our IFTTT integration, you can also use our Open API and Webhook triggers to automate your device's participation in equivents.
To use the equiwatt Open API or Webhook triggers to programmatically control the turning on and off of your devices during equivents.
You can learn more about our Open API & Webook Triggers here.
PLEASE NOTE: You will need to connect your smart meter to the equiwatt app, to earn rewards for participating in our energy-saving events with your smart devices.