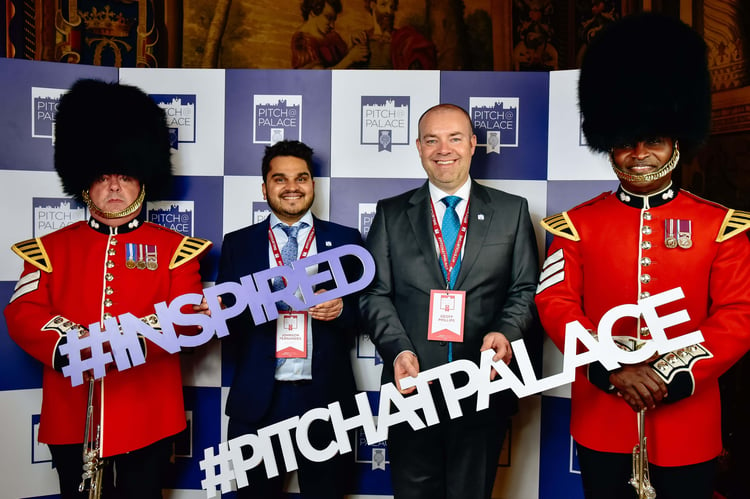 OK so we didn't quite get a guard of honour (!) but we were welcomed with open arms and tons of support to the finals of Pitch at Palace 2019 earlier this week.
The prestige of the event only really sank in when we stepped into St James Palace along with 41 other entrepreneurs who were selected from over 450 original applicants nationwide.
We didn't win the overall competition, but we did meet some amazing people who showed their support for Equiwatt by registering, introducing us and generally loving the idea of saving energy with our easy to use smart technology. It's also not every day that you get a personal invite from a member of the royal family to spend an afternoon at a palace!
The day was exceptionally well organised by the team at Pitch at Palace and the quality of the entrepreneurs and guest list shows how far this event has come since the Duke of York originated the idea over 10 years ago. We're extremely proud and grateful for the opportunity to take part and for all of the support received from the Pitch at Palace team and our elevator mentors.
It is definitely one of the best business events Equiwatt have been involved in. If there are any fledgling businesses out there looking for both a platform to showcase what they do and an opportunity to ask for support, then we would highly recommend applying and taking part.